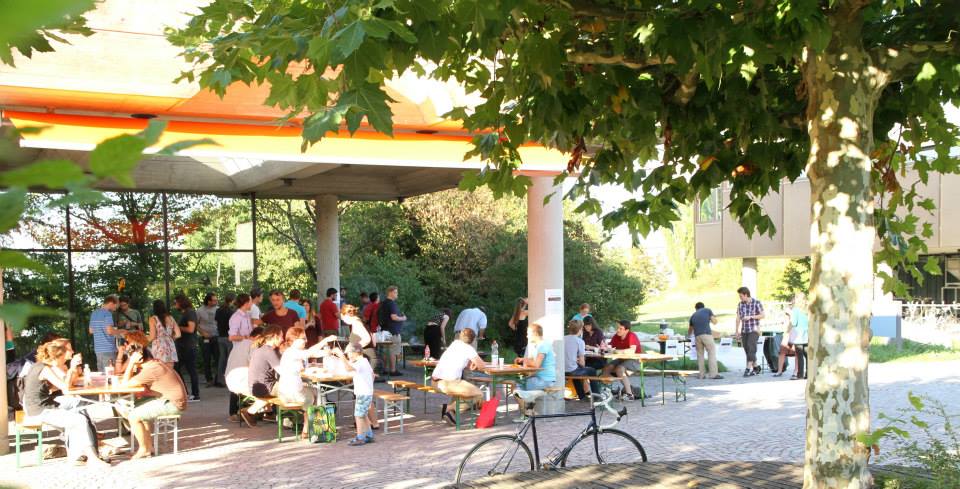 Events and Meetings
The VAUZ organizes events for its members on a regular basis. This offers junior academics the opportunity to network, meet fellow PhDs and postdocs, and remain updated when it comes to university politics.
You want to get to know fellow junior academics: the VAUZ after work get-together takes place on the last Tuesday of the month (alternately at the bQm UZH Zentrum, and the Irchelbar at the Campus Irchel).
Table of contents
DECEMBER
December 17, 2019, 18:30 onwards
VAUZ after work get-together, Zentrum (bQm)
______________________________________________________________________
PAST EVENTS
October 23, 2019, 18:30-21:00 (including apéro and networking) ROOM: KO2-F-174
Lobbying: Ein Modell der Interessenvertretung auch für den akademischen Mittelbau? (in German)
mit Kurzreferaten von Moritz von Wyss und Matthias Hirt, mit anschliessender Diskussion mit Hannah Schoch, Co-Präsidentin VAUZ. Mehr Informationen hier, organisiert vom VAUZ Alumni Chapter.
October 29, 2019, 18:30 onwards
VAUZ after work get-together, Zentrum (bQm)
November 6, 2019 12:15 RAUM: KOL-G-204
Ständetalk zur Institutionellen Akkreditierung (in German)
mit Gabriele Siegert, Peter Collmer und Daniela Schulte
November 7, 2019 ,18:15 (followed by an Apéro):
VAUZ takes you out: Next Steps after Finishing Your PhD (in English)
with Roger Gfrörer, Career Services UZH, the RAV, and three UZH Alumni sharing their experience on the job market after the university. Please register here.
November 14, 2019, 16:00-17:30
VAUZ takes you out: Herausforderung PhD—Umgang mit schwierigen Situationen und Konflikten (in German)
mit Salome Lienert, PBS. Schwierige Situationen und Konflikte während des Doktorats sind fast unumgänglich. Gibt es aus psychologischer Sicht Möglichkeiten, diesen Herausforderungen entgegen zu treten? Im Rahmen einer Gruppendiskussion soll anhand eines konkreten Beispiels eine alternative Sicht erprobt und nach Lösungsansätzen gesucht werden. Anmeldung hier.

November 26, 2019, 18:30 onwards
VAUZ after work get-together, Irchel (Irchel Bar)
______________________________________________________________________