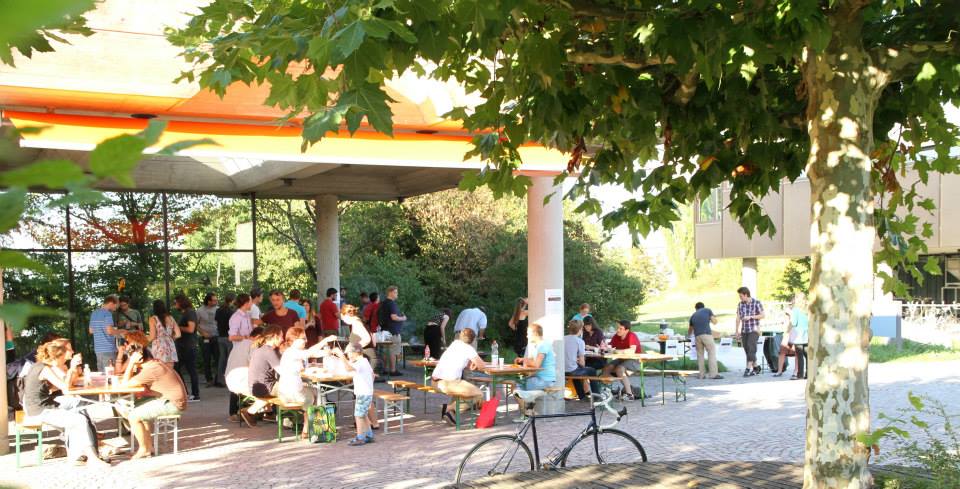 Events and Meetings
The VAUZ organizes events for its members on a regular basis. This offers junior academics the opportunity to network, meet fellow PhDs and postdocs, and remain updated when it comes to university politics.
You want to get to know fellow junior academics: the VAUZ after work get-together takes place on the last Tuesday of the month (alternately at the bQm UZH Zentrum, and the Irchelbar at the Campus Irchel).
VAUZ after work get-together
Chiara and Nico will continue the VAUZ after work get-together: Come by, enjoy a beer (or a glass of wine or ...) and get to know other junior academics at the UZH from 18:30 on every last Tuesday of the month.
Upcoming dates:
28.01.2020 at bQm, UZH Zentrum
25.02.2020 at Irchelbar auf dem Campus Irchel
______________________________________________________________________
VAUZ Takes you out: Nach der Diss ist vor dem Job
23. April 2020 18:15 (Raum wird noch bekanntgegeben)
Event in German
mit Roger Gfrörer, Career Services UZH, dem RAV, und UZH Alumni
Der Übergang in den nächsten Beruf stellt oftmals eine grosse Herausforderung dar. Die UZH Career Services stellen euch Strategien und Methoden zur Laufbahnplanung und Stellensuche vor. Und für den Fall, dass der Übergang etwas schwieriger wird, geben euch Expert/innen der regionalen Arbeitsvermittlung (RAV) Informationen zum weiteren Vorgehen. Auch werden UZH Alumni ihre Erfahrungen auf dem Arbeitsmarkt nach der Wissenschaft mit euch teilen und euch praktische Tipps geben.
Anschliessend Apéro mit der Möglichkeit, sich weiter auszutauschen!
Hier geht's zur Anmeldung.